Coming to France – COVID-19
Coming to France? Your Covid-19 questions answered !
The organizers of TIAFT 2022 continuously keep themselves informed on the latest developments regarding COVID-19 in France.
Together with the venue, the organizers will ensure participants a safe meeting.
Please, follow the links below to find all the information about your travel to/from France during the COVID-19 pandemic :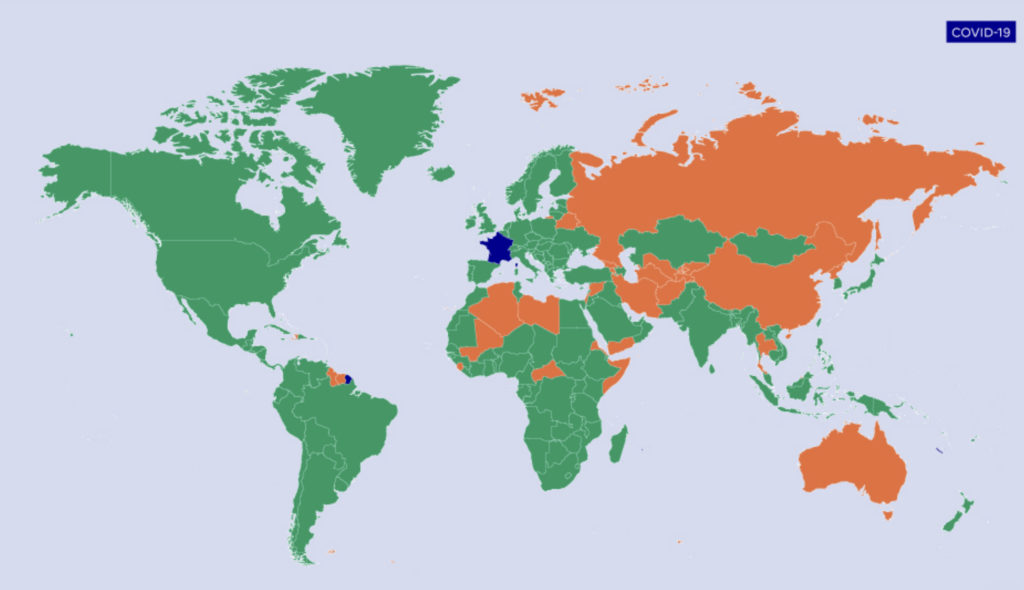 And
See here for rules for each country by category
The countries have been classified as follows:
"Green list"countries and territories: Countries or territories where no active circulation of the virus is observed and no variant of concern is identified. These are the countries in the European area.
"Orange list"countries: Countries where active circulation of the virus is observed in controlled proportions, without spread of any variants of concern.