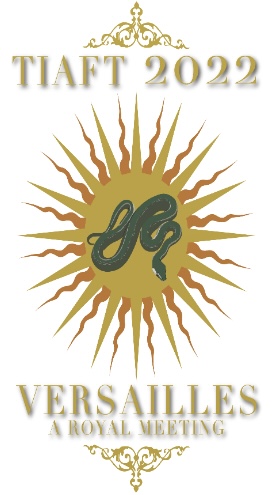 The 59th meeting of The International Association of Forensic Toxicologists (TIAFT) will be held in Versailles from 5 to 8 of September 2022. The royal city is born mainly of the will and the imagination of Louis XIV and has held the rank of cultural capital of Europe. Under the impulse of the "Sun King", the city developed around a truly new model for the time characterized by monumental ideas, built around rigorous alignments whose palace and gardens are the best illustration.
The Palace of Versailles is the largest castle ever built worldwide. 15,000,000 people visit the Palace, Park, or Gardens of Versailles every year, making it one of the most popular tourist attractions in the world.

We are waiting for you all after these long months of pandemic….
Don't miss this opportunity to take part of this ROYAL MEETING in VERSAILLES….

Prof. Jean-Claude ALVAREZ, on behalf of the organizing committee, and Prof. Anne-Laure Pelissier, President of SFTA
For any questions : CONTACT TIAFT 2022
Let's be social !